Facility
ジオパークの入口として。
1つの施設に、客室や温泉をはじめとする宿泊機能と、ジオパークの魅力を最大限体験するための機能を内包するEntô。館内を散策すれば、「なぜここに!」思わぬ出会いに遭遇することも。道しるべとなるサイン1つ、さりげなく設えた家具1つ……施設のすべてが、窓の外、広がるジオパークとつながっている、「泊まれる拠点」Entôです。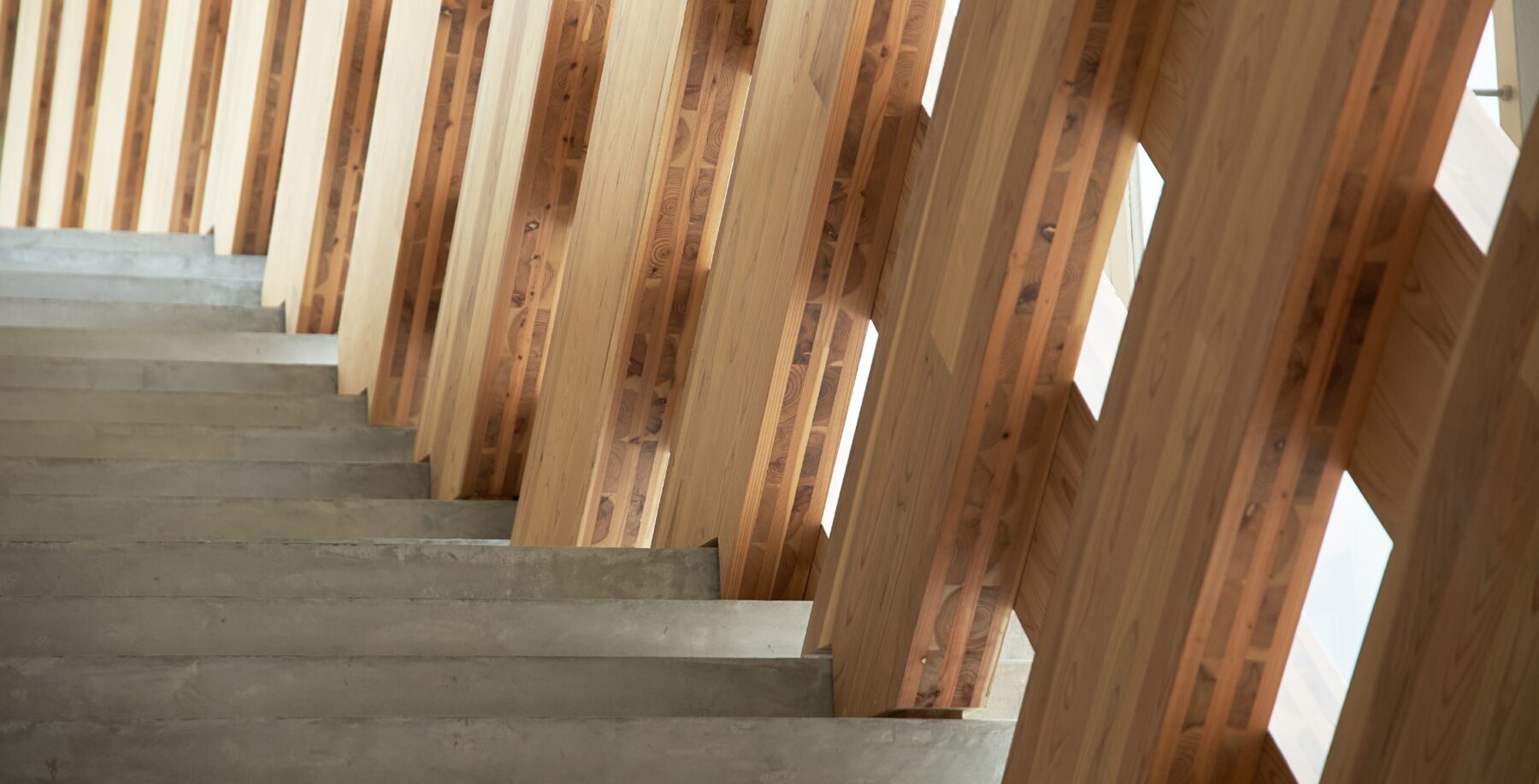 本物に触れるための予習の場。
ジオパークの拠点施設であるEntôには、地球と隠岐の成り立ちや島前3島の魅力などを学べる展示室 Geo Room"Discover"を併設(入場無料)。予習が終わったら、本物だけが持つ色や音、匂いを感じに、変化を続ける島フィールドへ。今日しか見ることができない風景、ここにしかない自然と人の営みを、全身で体感してください。
数十億年前とつながる場所。
別館(Entô NEST)の1階、窓一面のジオ・スケープと恐竜などの古生物の化石が展示されたスペースです。数十億年前から連続する大地の変化を経て、いま目の前に在る隠岐。ぽつんと置かれたソファに腰掛け、その時間の蓄積を感じながら、ゆったりと過ごすことができます。
---
We proudly serve fish, meat, fruit, and vegetables supplied by producers on the island, alongside seaweed and spices harvested by the staff of our hotel – foods that play a leading role in bringing colour to our hotel kitchen. Guests at this hotel will be treated to a unique dining experience where they can enjoy special course meals that can only be tasted on this island, and feature dishes skilfully created by our devoted chefs using seasonal ingredients.
---
It is said that the sodium and calcium chloride spring water (mild alkaline simple spring) here will help bathers to recover from fatigue. We invite you to gaze out to sea and watch boats come and go as you soak in this natural hot spring.
---
本館(Entô BASE)エントランスホールのそばには、セレクトショップを併設。滞在中に出会ったあの味や香りなどを購入できるほか、Entôオリジナルグッズやスタッフが目利きした隠岐の逸品も販売しています。写真家 安永ケンタウロスさん撮り下ろしによるオリジナルポストカードも販売中。ぜひお立ち寄りください。
---
On the 3rd floor of the main building, there is a large room known as the 'Banquet Hall' which can be used for a variety of special events such as important meetings and lavish feasts.
---
Vending Machines
Coin Laundry (Washing Machine: ¥200, Dryer ¥100/20 minutes)
Smoking Room
Massage (¥4000/30 minutes)
Fishing Equipment (¥500 – fishing rod, bait, and bucket)
*All buildings and rooms are non-smoking. If you wish to smoke, please use the designated smoking room.
*Payment can be made in cash, or by credit card (JCB, VISA, Mastercard, AMEX, UC, DC, NICOS, or debit card) or electronic money (QUICPAY, iD, RAKUTEN Edy, nanaco, WAON, Transportation IC Card).
*We are not able to charge your electronic money cards.
---
ご宿泊のお客様はもちろん、島に住むすべての人が気軽に立ち寄れ、日常づかいできるパブリックスペースとして、本館BASE1階、温泉横にライブラリーを併設しています。ここは町内に数ある、中央図書館分館のひとつ(分室は個人宅やカフェ、フェリーターミナルなどにも点在)。ライブラリーの本は、ジオラウンジのソファで化石に囲まれながら読んだり、窓の外を進む船を眺めながら立読したり、客室へ持ち帰りゆっくり読み込んだり……本とともに海を眺める時間は、新しい自分の発見や、見慣れている風景を見直す装置でもあります。これから一歩一歩着実に、島内の「日常」とEntôの「非日常」が混ざり合い、世界に1つしかない施設にしていけたら、そう切に願っています。
---
Universal Support
Information
Here at Entô we strive to be a place where each guest can feel at ease.If you have any requests or suggestions about our services and facilities, please do not hesitate to speak with a staff member about this, as we want to make your stay the best it can be.
Universal Room (NEST JS)

This barrier-free room is ideal for guests who use a wheelchair or have mobility difficulties. Handrails have been added in the bathroom, toilet, and other areas of the room.

Slope

Each area of the floor has a sloped floor, so that guests who are in a wheelchair or who have limited mobility are able to move around the buildings with ease.

Level Differences within the Hotel

This hotel is barrier-free, with most of the facilities having only a small step or no step at all, making this a place that can be accessed easily by everyone.
Wheelchairs are available for rental at reception.

Carpark

There is a wheelchair-only carpark space located at the front of the hotel.

Multipurpose Toilet

There is a large toilet room that is wheelchair-friendly, has ostomate facilities and a nappy-changing table.

Elevator

The buttons inside the door are situated at a low position, making it easier for a guest in a wheelchair to use the elevator.
There are also Braille letters on the buttons.